Group &amp Personal Training

in Zollikon
Group &amp Personal Training

in Zollikon
Sommerpause
Das Gym bleibt ab dem 17. Juli geschlossen. Am Dienstag 8. August startet das Training wieder.
Der Kraftraum bleibt durchgehend geöffnet!
Summer break
The gym will be closed from 17 July. Training starts again on Tuesday 8 August.
The fitness room remains open throughout!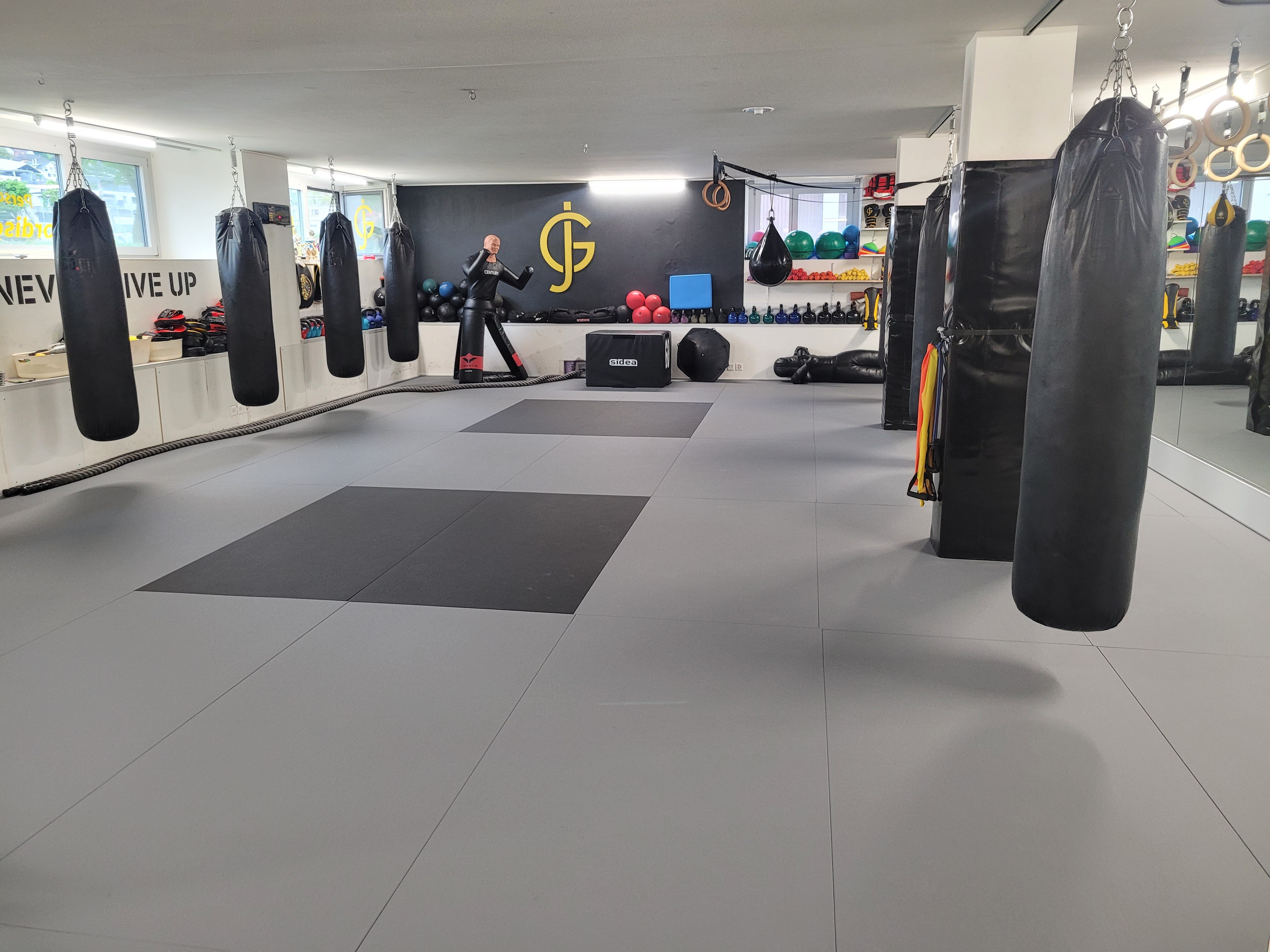 Möchten Sie Ihre Fitness verbessern, Ihre Leistungsfähigkeit steigern oder sich bei einem Angriff verteidigen können?

Mit meinem individuellen Trainingsprogramm im Bereich Fitness-Kampfsport-Selbstverteidigung stossen Sie an Ihre Grenzen und gehen über diese hinaus.
Freuen Sie sich an ihrem Erfolg, unabhängig davon was ihr Ziel ist.

Warten Sie nicht auf morgen und vereinbaren Sie heute noch ihren Termin!
Melden Sie sich jetzt und kommen Sie schon heute für ein Training vorbei!
Do you want to improve your fitness, improve your performance, or defend yourself during an attack?

With my individual training program in the field of fitness/martial arts/self-defense, you reach your limits and go beyond them.
Enjoy your success regardless of what your goal is.

Do not wait for tomorrow and make an appointment today!
Register now and come over for a training today!